Revanesse ®
What Is Revanesse ®?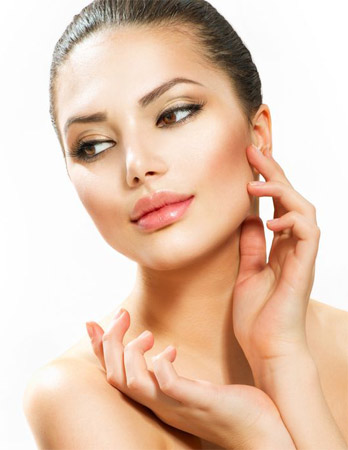 Revanesse ® is an increasingly popular line of hyaluronic acid facial fillers, with Revanesse ® Versa™ approved by the FDA to treat moderate to severe wrinkles and folds in patients age 22 and older. Many patients who have received similar facial fillers in the past find that they love Revanesse ® for the long-lasting, smooth, natural look and feel it's able to achieve with minimal pain, swelling or recovery time.
Revanesse ® also produces a separate, also FDA-approved product, specifically for treating lips.
Is
Revanesse ®

Effective?

Revanesse ® produces immediately-visible results that last as long as a year. When injected by an experienced medical professional, it is able to produce a lasting, desirable result that leaves patients extremely satisfied, effectively addressing the wrinkles, folds and other signs of aging that initially prompted the treatment.

Compared to other hyaluronic fillers, many patients find Revanesse ® to produce an even more satisfactory result due to its unique formulation – more details on this below!
Is
Revanesse ®

Safe?

Revanesse ® is approved by the US Food and Drug Administration (FDA). Further, the company behind Revanesse ® proudly emphasizes their product is produced in small, extensively-tested batches in North America – Canada, specifically – for additional safety and confidence.

Common side-effects, like redness, bruising or swelling at the injection site, are minimal and go away quickly. And, just as with any injectable filler, there is a possibility of an allergic reaction, infection or other complication, but these situations are very rare.
How Does
Revanesse ®

Compare to Other Facial Fillers?

Compared to other hyaluronic acid fillers, the Revanesse ® line is somewhat newer, receiving FDA approval for Revanesse ® Versa™ in 2017. Though they have the same primary ingredient – hyaluronic acid, which is naturally produced by our bodies – the specific formulations, refinement processes and resulting product's particle size and viscosity differ between them.

The specific formulation used in Revanesse ® has a higher viscosity that does not break down as quickly as other common fillers and can produce a longer-lasting result. It also results in less swelling or bruising – in one clinical trial, 50% fewer patients experienced swelling following their injection than with a competing product!

Many patients prefer Revanesse ® for these reasons, along with its affordability and availability.
Is
Revanesse ®

Right For You?

If you're considering an injectable facial filler to address facial wrinkles, folds and other signs of aging, Revanesse ® may be a safe, effective and lasting solution to achieve your cosmetic goals.

Schedule your consultation with Dr. Wolf today, online or by phone at (937) 839-4681 to discuss your goals and concerns and discover if Revanesse ® would be a good choice for you!