Brotox for Grooms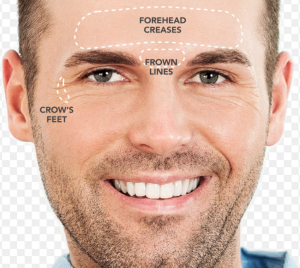 For decades, June has been known as the Wedding Month, with over 15% of all weddings taking place in that month. It's been traditional for the bride to make her best appearance at her wedding, knowing that the photos from that glorious event will be in the family for many years hence. What's new is that grooms are investing more time and money in their appearance prior to the wedding festivities, including gym membership, personal trainers, spray tanning, and—surprisingly—trips to the dermatologist or cosmetic surgeon for Botox® and other treatments geared to help the groom put his best face forward.
The American Society for Aesthetic Plastic Surgery (ASAPS) reported that, in 2015, cosmetic treatments and procedures for men had increased by 63% since 2000, with over 1.2 million procedures performed in 2015. Liposuction and other body contouring procedures were among the most popular, followed by Botox® and similar treatments.
What's fueling this trend? Several things:
Men are marrying later in life than 20 years ago. Those men have tattoos they no longer want; sagging in the mid-face and jowls, and extra fat around the mid-section.
Men who marry partners many years their junior don't want to appear to be their partner's father and opt for aesthetic treatments to appear younger.
The divorce rate keeps climbing, resulting in men seeking partners after divorce. Like the men above, they want physical improvements to increase their attractiveness factor.
For some men, the wedding is a turning point in life that requires physical changes to match their change in status from single to married. Things they put off—like a rhinoplasty, for example—now move up the ladder to a position of importance.
Although June is a big month for weddings, there are 11 other months in which Dayton men and women want to be more beautiful. Call my office at 937-839-4681 to schedule your Dayton Botox® injection or evaluation. My years of experience and excellent results will have you looking your best whether you're a bride, groom, member of the wedding party or just someone seeking a younger appearance!
Ask A Question