Dermaplaning 101
Dermaplaning, also called dermablading, is similar to microdermabrasion in that it removes surface skin cells to both expose new, younger skin cells and also prompt the skin to produce more collagen and elastin, the building blocks of young skin. This gentle, safe exfoliation is suitable for all skin types.
What is Dermaplaning?
Using a sterile surgical scalpel, surface skin is gently scraped away, similar to shaving. Although this sounds a bit scary, it's a safe and effective skin treatment when done by an experienced technician.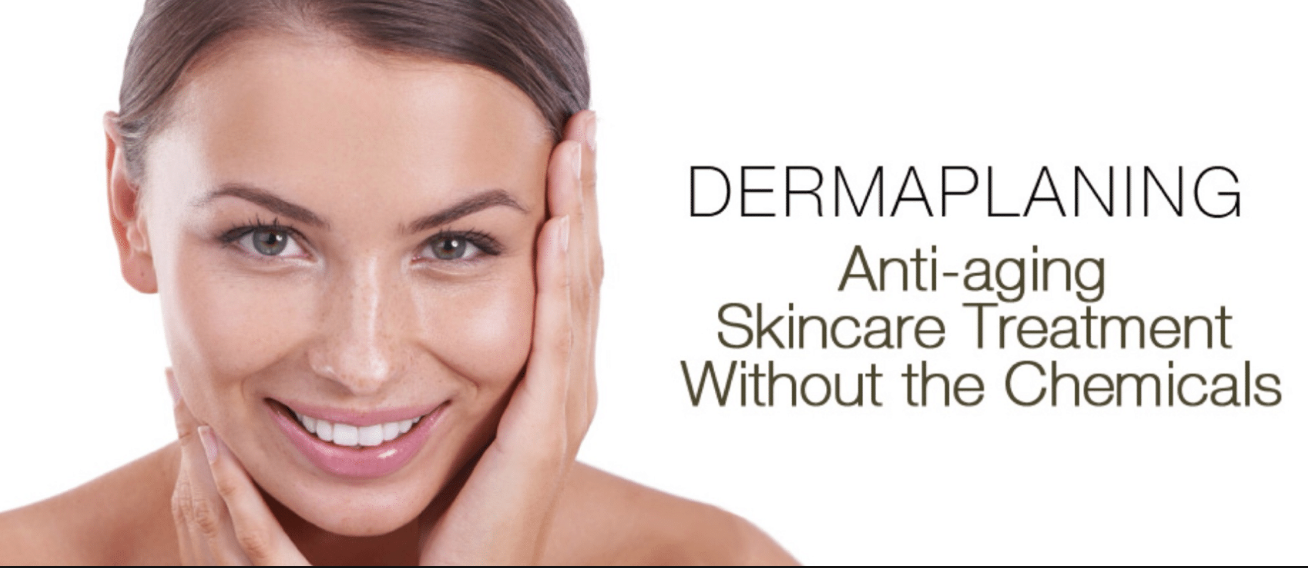 Who Is A Good Candidate for Dermaplaning?
Healthy adults with dull, dry skin, facial "peach fuzz," and those who desire facial exfoliation without the use of harsh chemicals find dermaplaning an effective treatment. It's not for those with cystic acne or active acne breakouts, but can be performed in between breakouts.
How Is Dermaplaning Performed?
After cleansing and drying the skin, the treated area is held taut with one hand while the blade is moved in swift, short strokes to remove surface skin and peach fuzz. As mentioned, this feels a bit like shaving. Within 30-45 minutes, the treatment is completed and about 21 days' worth of skin cell build-up has been removed.
Are Dermablading and Microdermabrasion The Same Thing?
It's true that both treatments remove dead skin cells and leave the skin brighter and smoother, the techniques are quite different. Microdermabrasion uses a special handpiece to "sand" away surface skin cells, suctioning them off as the handpiece passes over the skin. Dermaplaning "scrapes" off the old skin cells and vellus hairs with a special blade. Both treatments can be performed on virtually any skin type except during acne breakouts.
Dermaplaning Recovery
Although dermablading requires no down time for recovery, you will note that your skin feels sensitive, similar to sunburn, for about a day. Some patients experience redness in the treated area(s) but this also passes quickly. Another benefit of dermablading is the smoothness of the skin's surface—you'll notice that your foundation makeup almost glides onto the face!
Although a high quality SPF 35+ broad-spectrum sunscreen is always a good idea, I do recommend you pay special attention to this after dermablading, to protect the tender, "new" skin.
If you have surface wrinkles and/or a dull appearance to your facial skin, and/or if you have vellus hair (peach fuzz) that bothers you, dermaplaning is an excellent option for you. It's quick, inexpensive and has no downtime!
Ask A Question