Four Top 2018 Plastic Surgery Trends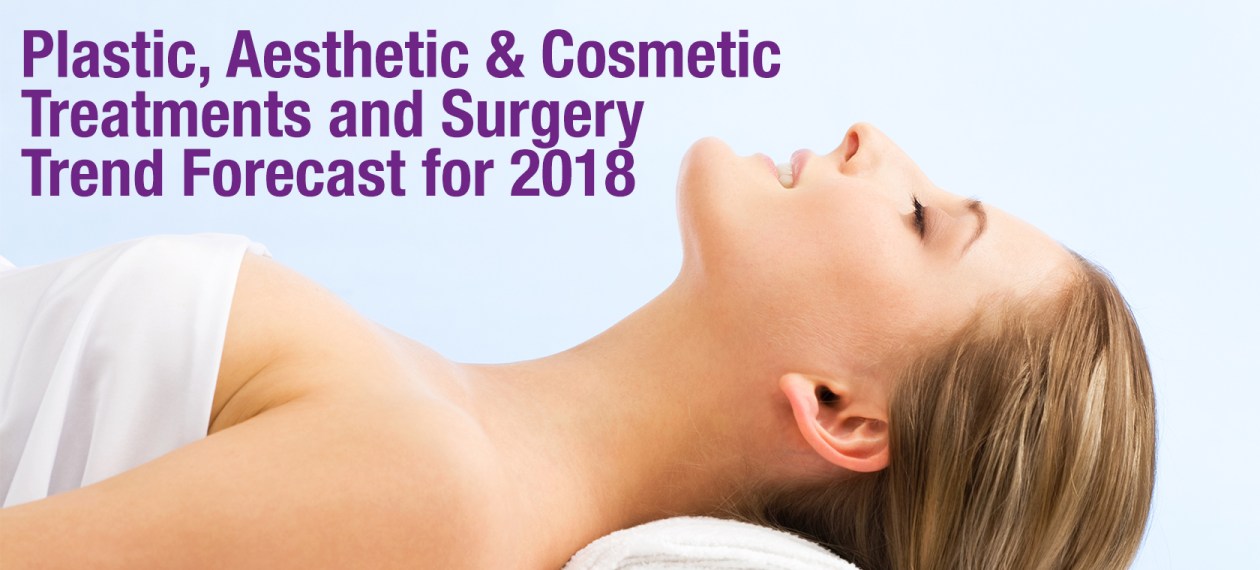 As a Dayton cosmetic surgeon, I'm always eager to share the latest trends for physical improvements with my patients.
The ASAPS (American Society for Aesthetic Plastic Surgery) recently released their predictions for the hottest procedures and treatments for 2018. Here are four of them!
Dermal fillers. My Dayton cosmetic surgery patients love dermal fillers as a method to maintain a youthful appearance! As time goes on, the prediction is that fillers will get even better—more "bendable" for the face when it moves—removing concerns about a "frozen" appearance of the facial structures. You can trust my years of experience to select the right filler for the job (softer fillers for lips and firmer ones for cheeks, for example), and to inject just the right amount.
Prejuvenation—A new word! Prejuvenation represents the use of Botox and fillers before the appearance of wrinkles, sagging, and/or age spots. If, for example, we use Botox to stop your forehead from creating creases and lasers to keep your skin producing lots of collagen (the building-blocks of youthful skin), you could avoid creating some of those wrinkles and sagging! Cool idea, right? It's a trend for a good reason!
Non-surgical rhinoplasty (nose jobs), also called injectable rhinoplasty or lunchtime nose jobs. No, we can't do a complete rhinoplasty with injectables (Radiesse, Juvéderm, etc) but it's possible to make a nose smoother, more symmetrical, and more or less pronounced, with dermal fillers. The experts say this will become even more popular as patients on the go desire physical improvements without downtime.
More Men Opting In for Cosmetic Enhancements. Based on numbers from previous years, this is an ongoing trend. Men are jumping on the bandwagon of physical improvement and why not? They're in the workforce, the romance force and they're aging just like the rest of us. At one time, a man wouldn't be caught dead going into a manicure parlor but you see them in there all the time now. Cosmetic improvements are no different! According to a survey by the American Academy of Facial, Plastic and Reconstructive Surgeons, over 30% of surveyed men said they were "extremely likely" to consider a cosmetic procedure (surgical or nonsurgical). Of those men, 58% were between 25 and 34 and 34% were younger.
Ask A Question