How Is Liposuction Performed?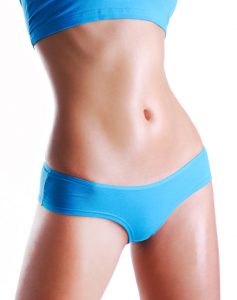 I perform liposuction procedures at my Dayton cosmetic surgery office. Prior to your procedure, I will mark the area(s) to be treated. After anesthesia has been placed, I'll make tiny incisions in the spots where the cannula will enter. First, tumescent fluid is placed into the treated areas, followed by the cannula. The procedure is slightly different with Laser Lipo Plus, the details of which we'll review at your consultation.
After adequate amounts of fat have been removed, the incisions are closed with steri-strips and a dressing is applied. Depending on the area treated, you may wear a compressive garment 24 hours a day for a period of time to apply pressure to the healing area.
Recovery from liposuction is usually rapid. You'll be sore afterwards, and will have some bruising. Ice packs are helpful. I'll see you in my Dayton cosmetic surgery office within a few days of your procedure to be sure you're healing as you should. Swelling takes a bit of time to go down, so you won't see the final results for a month or longer. For complete details about the liposuction procedure, visit my liposuction page.