A Facelift Without Surgery?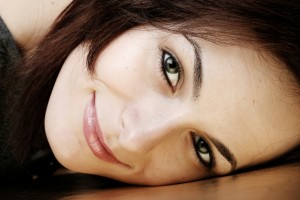 As we age, our face reflects the aging pattern dictated by our DNA and our lifestyle habits. You can't do anything about the inherited aging traits that come with your DNA, but you can care of your skin with appropriate and regular skincare; avoid too much alcohol and yo-yo dieting (not to mention tobacco and various drugs); and wearing sunscreen when you're outside. These lifestyle habits go a long way to keeping wrinkles and rough skin texture at bay.
The time will come, however, when facial aging will lead you to take action. At that time, you'll want options to deal with it, and I have them!  A Liquid Facelift can take 5-10 years from your appearance when delivered by a skilled cosmetic surgeon with many years of experience in battling facial aging.
What is a Liquid Facelift? 
A liquid facelift isn't surgery. There are no incisions and no healing time. While it will not deliver identical results of a surgical facelift, it 
will
 eliminate lines and wrinkles and minimize facial sagging. By injecting dermal fillers such as
Juvéderm
®,
Restylane®
or fat, along with judicious injections of
Botox
® to relax muscles that cause wrinkling, you can expect a 5-10 year reduction in your appearance.
Who is Right for a Liquid Facelift?
If you have early signs of facial aging, such as drooping in the jaw area (jowling) and a flat facial appearance caused by sagging of the cheeks, along with wrinkling mentioned above, a Liquid Facelift may give you the level of improvement you seek. It's particularly attractive to Dayton men and women who aren't ready for surgery, but who are eager to look younger. Although a Liquid Facelift is not as long-lasting as a surgical facelift, it's less expensive, requires no surgery or anesthesia, and will give you a "lift" that creates a younger appearance.
How Is a Liquid Facelift Performed? 
A Liquid Facelift in my Dayton cosmetic surgery office, begins with the application of an anesthetic cream that's left on the face for up to an hour and then removed. Our dermal fillers contain anesthetic, so the process is comfortable for most people. Depending on your aging pattern, Botox® is likely to be used to soften wrinkles in the forehead, crow's feet, and between the brows. Dermal fillers will fill the deeper wrinkles from the nose to the mouse (nasolabial folds), and from the mouth to the chin (marionette lines). Injection of filler into the cheeks can lift that area and provide both an attractively plump cheek and lift the facial tissues upwards, lessening the jowling in the jawline.
For patients who desire the use of fat instead of commercial dermal fillers, liposuction is the method used to extract fat from areas of the body where you don't want it (hips, bottom, love handles, belly) and then processing that fat so it can be used to minimize facial aging.
Recovery from a Liquid Facelift
Recovery is as simple as using ice packs to minimize swelling, which is a natural–and temporary–side effect of injections. Any swelling that remains will dissipate over the next 24 hours. Injections of Botox require 3-5 days to show results but, otherwise, you'll see improvement immediately. Results last from 3-6 months, depending upon the injectable used.
If you have concerns about facial aging, schedule a consultation with me through this online consultation form or call our Dayton cosmetic surgery office at 937-839-4681.
Ask A Question