The Botox® Browlift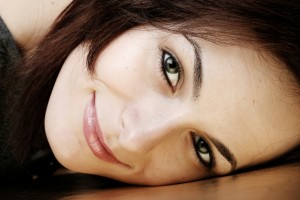 As they grow older, many of my Dayton cosmetic surgery patients find that their eyebrows begin to droop, causing a stern appearance that has nothing to do with their true feelings. Others experience deep wrinkles in the forehead as signs of brow aging. One solution for this problem is a brow lift, a surgical procedure that lifts the muscles in the brow area to eliminate both deep brow wrinkling and eyebrows that overhang the eyes. However, for those who don't want to have a cosmetic surgery, judicious injections of Botox® offer an excellent alternative to a brow lift.
Botox® has been used for over 15 years by plastic surgeons all over the world to remove crows' feet, frown lines between the brows (sometimes called the "11's") and to lift the jowl area as well. As an alternative to a brow lift procedure, Botox® is a non-surgical option that has a rapid recovery rate. Many of my Dayton Botox® patients have added the Botox® Brow Lift to their quarterly anti-aging treatments.
3 Benefits of the Botox® Brow Lift
#1: Rapid Results
Within 10-20 minutes, I can inject Botox® into your brow area. No time is spent on anesthesia, recovery or downtime from work or social activities. Within 24-48 hours, you'll see the results and they'll last 3-4 months.
#2: Refined Results
One benefit of the temporary aspect of Botox® is this: refinement. Because we're going to repeat these injections every 3-4 months, there's no need for as dramatic a result as would be achieved in surgery, which has, as its goal, a more permanent correction. Furthermore, even with the best surgical results, one continues to age. Injecting Botox® on a quarterly schedule ensures that you can maintain brow placement as you grow older.
#3: Adding Fillers for Even Better Results
The Botox® Brow Lift can be enhanced with the injection of dermal fillers, such as Juvéderm,® to lift the brow from below. For those in need of this additional synergistic action, it adds only a few more minutes to the treatment.
Although all of our Dayton cosmetic surgery patients seek skill and experience in cosmetic surgery procedures, let's be clear that non-surgical rejuvenation requires the same level of artistic expertise. You can count on my many years' experience with injectables to give you the results you seek. If you or someone you know has concerns about their facial aging pattern, make an appointment at our Dayton cosmetic surgery office for an evaluation. Just call us at (937) 839-4681 or complete this online consultation request form.  In very short order, I can advise you of the best possible treatment option.
To your health and beauty,
Raymond Wolf, DO
Dayton Cosmetic Surgeon
Ask A Question